Profile: Abby Adams-Smith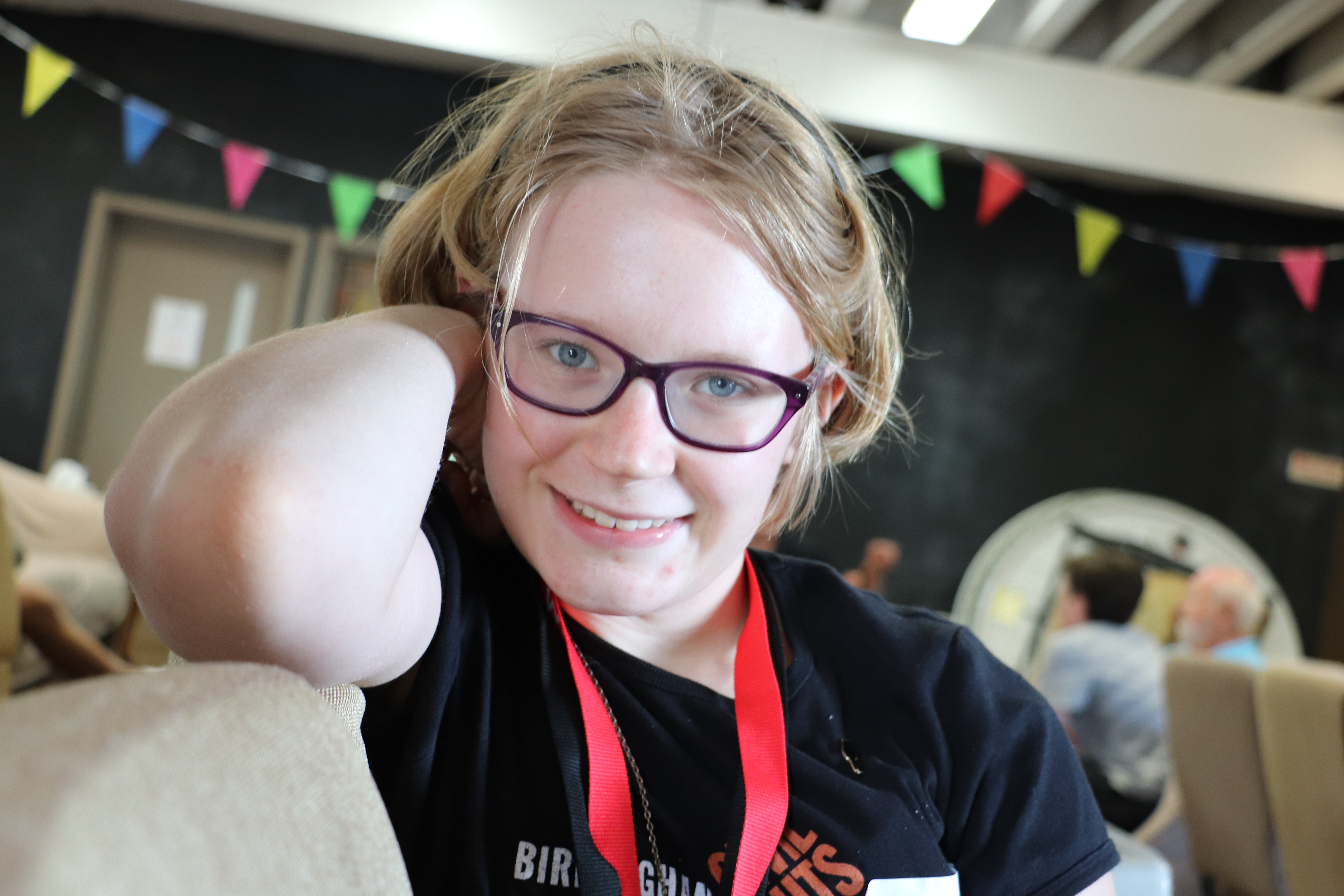 By Henri Aboah
Louisville Male High School
Abby Adams-Smith has traveled to seven countries and has already mapped out a future career that includes worldwide travel — and she's only 15.
This daughter of two journalists hopes to take up the family practice and visit many more countries. Adams-Smith was 11 when she first decided she was going to follow in her parents' footsteps and become a journalist.
"I was kind of born into it," the rising junior at Bowling Green High said.
The Bowling Green native went on to say that her middle school journalism program also encouraged her to choose a news career.
"That helped me foster my interest in journalism," Adams-Smith said.
Both of her parents have worked for award-winning news organizations, and met when they both worked at the Chicago Tribune. Adams-Smith's mother is currently a photojournalism professor at WKU, and her dad is retired.
Being the child of journalists has its benefits.
"I don't say this in a bragging way," Adams-Smith said, "but I'm fairly well traveled."
She has visited England, Scotland, Wales, Germany, Italy, France, and Malta. Her mother has visited 13 countries, while her dad has been to 16 or 17 — he's lost count. Adams-Smith hopes she can beat their records.
Among the seven countries she has visited, Malta and France are at the top.
"I'd probably say the No. 1 place I've been is Malta," Adams-Smith said. "It's this little island off the coast of Sicily. I was there during carnival season so that was in the spring and it was just really nice."
Malta, she said, is also "one of the first countries to legalize gay marriage, so that was cool."
Adams-Smith said France is a close second on her favorites list. She was among one of the last groups of tourists to see the Notre Dame cathedral in Paris before it was severely damaged by an April fire.
"That was wild," she said.
Afterward, when she heard about the fire, Adams-Smith called it "mind blowing."
"I was certainly glad I got to see it," Adams-Smith said. "But at the same time, all of that destruction… I'm glad they were able to deal with it before more damage was done. I'm glad there's been a lot of effort into funding rebuilding. It will be decades before it's restored."
Adams-Smith is reserved by nature and often leaves the talking to others, but she will put herself out there. She has participated in many school and community activities that interest her.
Adams-Smith sang "Wishing You Were Somehow Here Again" in a community theater production of Phantom of the Opera. She also performed Mark Antony's speech to the Forum from the play Julius Caesar in a community-based show.
She's also tried her hand at writing poetry, but journalistic writing remains her true passion. Where she lacks spoken word, her written work comes through loud and clear.